CCTV Drain Survey Glasgow Drain Fix
Are you looking for a quality CCTV Drain survey in the Glasgow area? If so Drain Fix are here to help!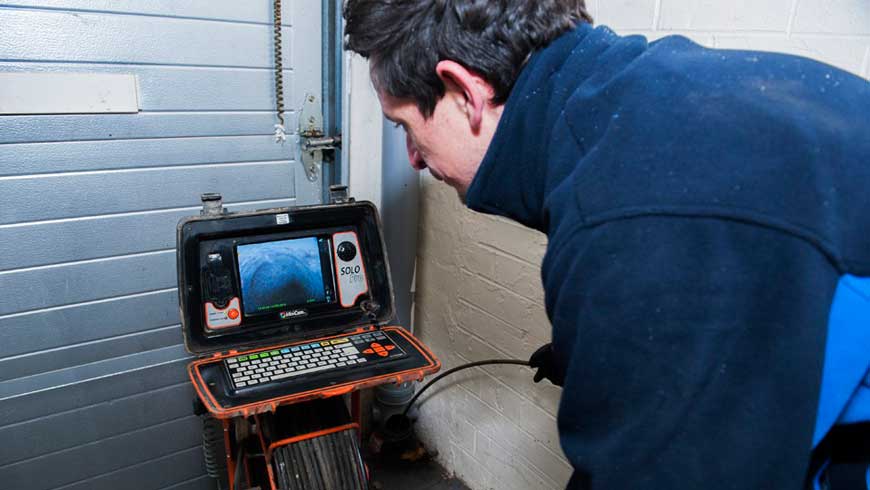 Sometimes unblocking a drain using the conventional methods is not enough. Serious blockages that are indicative of a more serious problem require a more specialist approach. In these instances a CCTV drain survey is required, to investigate the source of the blockage.
The advantage of having a CCTV drain survey done is that you can easily find the source of the problem, with it being displayed to you on the screen. Some of our previous investigations, with CCTV Drain surveying technology have indicated surprising causes of drain blockages. For example, tree roots, broken pipes that have collapsed, and even more surprisingly lost mobile phones and children's toys.
Here at Drain Fix we are able to provide the best service by employing state of the art drain surveying technology at an affordable price. Unlike our competitors will won't charge you based on what we think is the problem. We always strive to use our camera after every drain clear to make sure we have cleared the blockage and show you on screen. Drain-fix will locate the exact cause of the problem and provide you with irrefutable evidence. Our qualified technicians will show you images from our drain surveying technology,  and will then inform you on the best course of action, and the nature of the work that needs to be carried out.
CCTV Drain Survey Glasgow Qualified technicians
Our highly qualified technicians have an extensive understanding of the drainage infrastructure within your area. All of our technicians have been trained according to the national standards. We have all the correct tools for the job to cover any type of drainage related problem.
In all of our vehicles we carry CCTV drain surveying equipment, so if your problem requires the use of our equipment there is no need to worry, it can be dealt with without the need to wait!
Our CCTV Drain Survey Guarantee
We pride ourselves in customer service, therefore we aim to give a 100% customer satisfaction. We use CCTV drain surveying equipment for all of jobs. We will also suggest solutions to other problems that we may discover during our investigatory work, such as "patching" around troublesome joints.